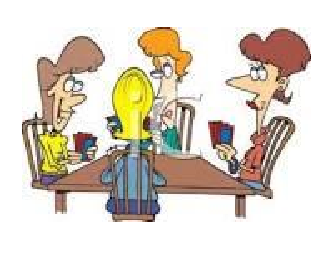 Learn to Play Bridge - part II
Monday mornings, 10:00-12:00, Sept 11 - Nov 20.
Calling all beginner and advanced beginner bridge players!
This class is designed for you, the student who has a basic knowledge of how to play a bridge hand in No Trump and in a suit contract, and how to open the bidding and respond to partner's opening bid.
In this ten week course, we will take particular care to solidify all these concepts and move forward with new ones. To start, we will learn how to answer openers's opening bid of 1NT: we will learn Stayman and Jacoby Transfers. From there we will likely continue with the second round of bidding, and see how things go from there.
The class is approximately half lesson and half play. Although we wil be having TONS of fun, you will be getting "homework" and you will be learning to become a fine bridge player. Lets get started!
---
Instructor:
JORI GROSSACK
Jori is an ACBL certified bridge teacher, a gold life master, and an avid fan (and student) of the game. Jori is a popular teacher boasting a uniquely entertaining, engaging, and effective teaching style. She credits throwing away her syllabus as a key to her bridge teaching success. Instead, she listens to her indivual class' needs and proceeds accordingly. She can't imagine there being a "stupid question" that she herself hasn't asked ... repeatedly. Jori's classes are no judgment zones.
---
Details: Class location: Temple Reyim, 1860 Washington St, West Newton
(exit 29 east from I-95)
MBTA station: Woodland, on Green line
Class dates:
Monday mornings, 10:00-12:00, Sept 11 - Nov 20
Sept 11
Oct 23
Sept 18
Oct 30
Sept 25
Nov 6
Oct 2
Nov 13
Oct 9 to be discussed(*)
Nov 20 (if necessary)
Oct 16
(*) The class will decide together if they wish to hold a class on Oct 9
Course cost:
The course will cost $219 per student for the entire ten lesson series.
To sign up for this course:
Reserve a space by sending an email to jgrossack@yahoo.com.
Bring a check for $219 made out to "Jori Grossack" to the first class.
NOTE-- Class scheduling and cost is TENTATIVE - exact offerings and schedule is subject to change or cancellation, depending on interest, number of signups, and room availability. If the number of signups is low, we my be forced to increase the cost or cancel the course.
If you have any questions, please don't hesitate to email the instructor at jgrossack@yahoo.com or by phone at 617-584-5333.